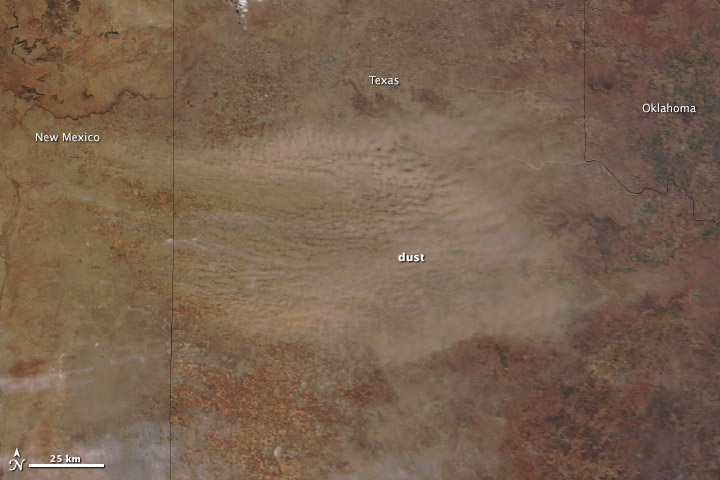 A low-pressure system brought strong winds—gusting to 55 miles (85 kilometers) per hour—to the Southern Plains on March 18, 2014. The winds picked up exposed soil from the parched landscape, resulting in a large dust storm that covered parts of Colorado, Kansas, Oklahoma, New Mexico, and Texas. The storm was the second in the past week to sweep across the region with similar wind patterns.
The Moderate Resolution Imaging Spectroradiometer (MODIS) acquired this image of the storm on March 18. The top image shows the dust over the Texas Panhandle at 1:15 p.m. Central Daylight Time from the MODIS instrument on NASA's Terra satellite. Read more
NASA images courtesy Jeff Schmaltz, LANCE/EOSDIS MODIS Rapid Response Team at NASA GSFC. Caption by Holli Riebeek.