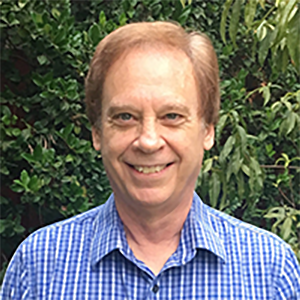 MISR Principal Investigator
Jet Propulsion Laboratory
M/S 233-200
4800 Oak Grove Drive
Pasadena, CA 91109
Phone: 818-354-6319
Email: David.J.Diner@jpl.nasa.gov
---
Dr. David Diner is the principal investigator for the MISR instrument at NASA's Jet Propulsion Laboratory. Diner joined JPL in 1981 as a member of the technical staff. He became the MISR principal investigator in 1989. In addition, he is currently principal investigator for the first and second generation Airborne Multiangle SpectroPolarimetric Imagers (AirMSPI, AirMSPI-2) and the Earth Venture Multi-Angle Imager for Aerosols (MAIA), which is currently in development for a planned 2022 launch. Diner is currently a senior research scientist at JPL with an interest in remote sensing instrument development; atmospheric optics; aerosol climate, environmental, and human health impacts; and planetary atmospheres.
Awards received include the NASA Outstanding Leadership Medal for aerosol scientific leadership, the One NASA Peer Award, the NASA Space Act Award, the NASA Exceptional Achievement Medal for MISR, several NASA group achievement awards, and the American Association for Aerosol Research Benjamin Liu Award for outstanding contributions to aerosol instrumentation and experimental techniques.
Diner has a Bachelor of Science degree in physics from the State University of New York at Stony Brook and advanced degrees (Master of Science and Ph.D.) in planetary science and geology from the California Institute of Technology.