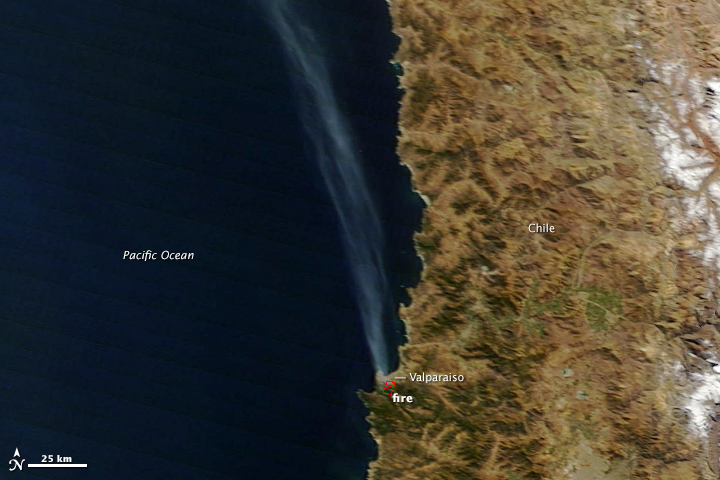 High winds propelled a wildfire through parts of Valparaiso, Chile, on April 13, 2014. It quickly became the largest fire in the history of this port city. The fire started in a forested area on April 12 and eventually reached wooden homes built on steep hills around the city. According to news reports, at least 12 people died, 2,000 homes were destroyed, and about 10,000 people evacuated as the fire moved through a section of the historic city.
The Moderate Resolution Imaging Spectroradiometer (MODIS) on NASA's Terra satellite acquired this image of the fire at 11:10 am local time (14:10 UTC) on April 13. Fire detections are outlined in red in the forest south of the city, which is pale gray. A long plume of smoke stretches northwest over the Pacific Ocean, a clear indication that winds were strong and blowing the flames toward the city. Read more
NASA image courtesy LANCE/EOSDIS MODIS Rapid Response Team at NASA GSFC. Caption by Holli Riebeek.