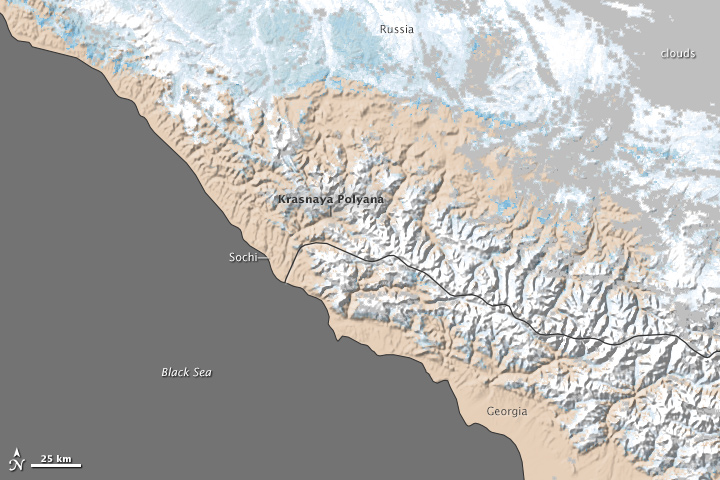 Nature helped the Olympic hosts in 2014 with cold weather and some natural snow in the weeks prior to the games. This map shows the extent of snow in the region on February 3, 2014.
The map was made with data from the Moderate Resolution Imaging Spectroradiometer (MODIS) on NASA's Terra satellite and matches the natural color image. Unlike the natural color image, the snow map differentiates between snow and cloud, and between land that is entirely covered in snow, and land where snow cover is patchy. Krasnaya Polyana, the town at the base of mountain where Rosa Khutor is located, has little to no snow, but the nearby slopes appear to be mostly snow covered. Sochi is snow free. Read more at Earth Observatory.
NASA Earth Observatory images by Jesse Allen, using data provided by George Riggs and Dorothy Hall (NASA/GSFC). Caption by Holli Riebeek.