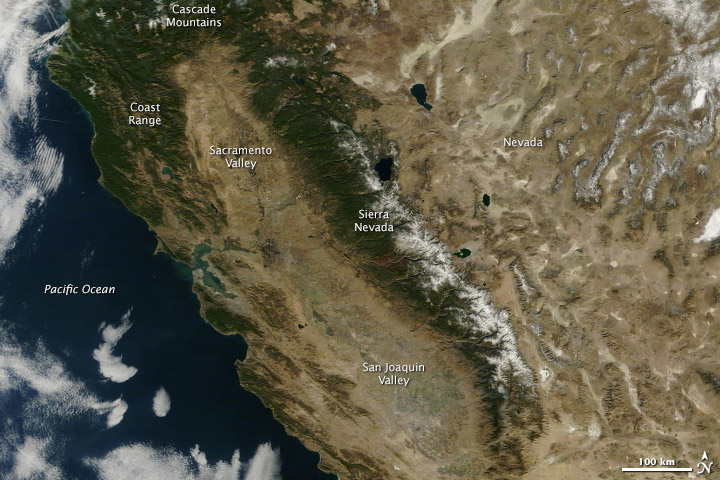 2013 was a dry year for California, but it has nothing on 2014 so far. January is on track to be California's driest on record, and since the state receives half of its precipitation between December and February, it appears that the 2013-2014 water year could be the driest on record too. With that possibility in view, California governor, Edmund G. Brown, Jr. declared a state of emergency on January 17, urging Californians to conserve water.
From brown landscapes to the bare mountains, California is clearly dry in this view from the Moderate Resolution Imaging Spectroradiometer (MODIS) on NASA's Terra satellite, taken on January 18, 2014. The lower image, taken on January 18, 2013, contrasts last year's drought conditions with the extreme conditions currently in place. Read more
NASA images courtesy LANCE/EOSDIS MODIS Rapid Response Team at NASA GSFC. Caption by Holli Riebeek.