Terra images were featured on NASA's Earth Observatory this December.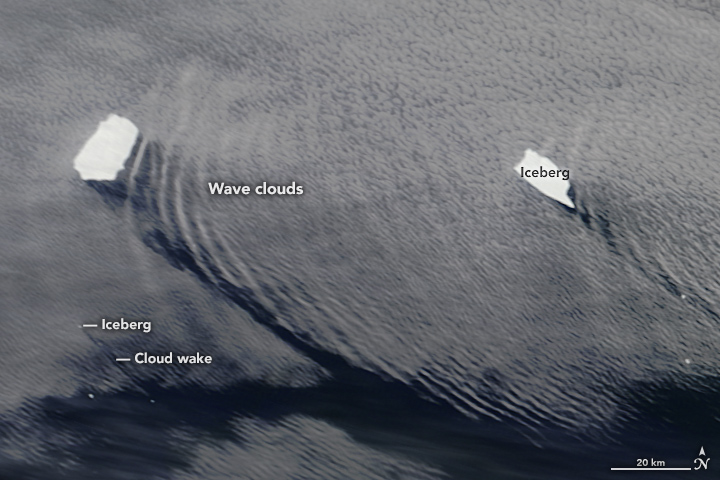 Icebergs Make Waves off South Georgia Island – Features Moderate Imaging Spectroradiometer (MODIS) images showing icebergs floating offshore of South Georgia Island, more than 1,600 kilometers (1,000 miles) east-northeast of South America's southern tip. The icebergs make waves in the atmosphere.
---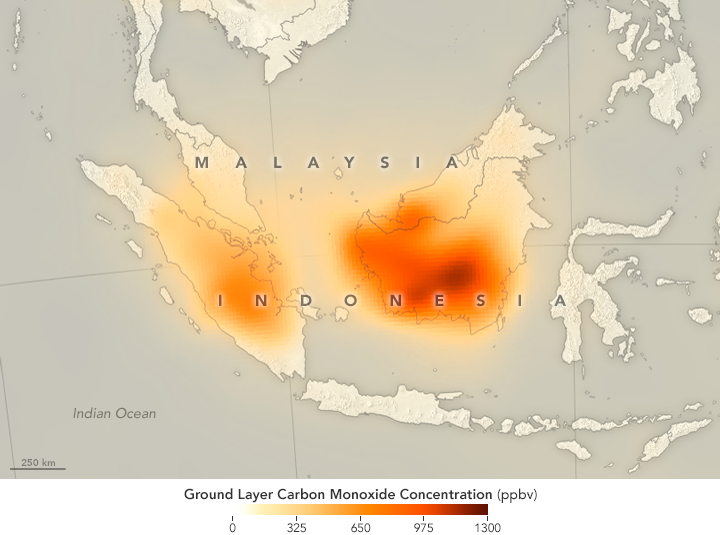 Fires Put a Carbon Monoxide Cloud over Indonesia – Measurements of Pollution in the Troposphere (MOPITT) is used to monitor carbon monoxide from fires in Indonesia.
---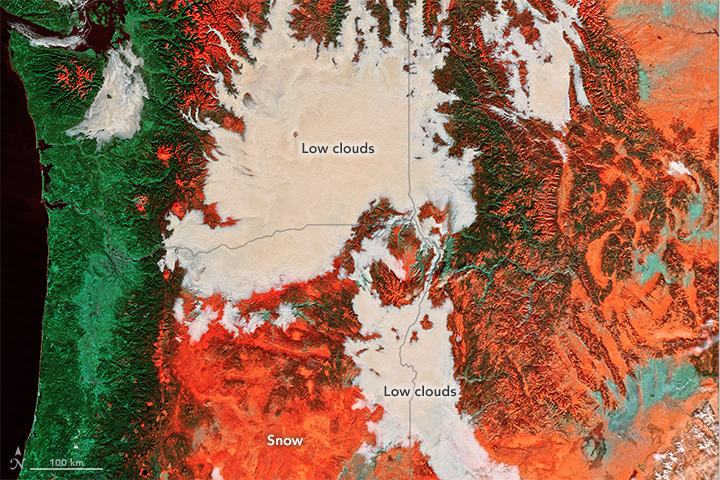 Shades of White – MODIS images enable distinction between fog and snow from space
---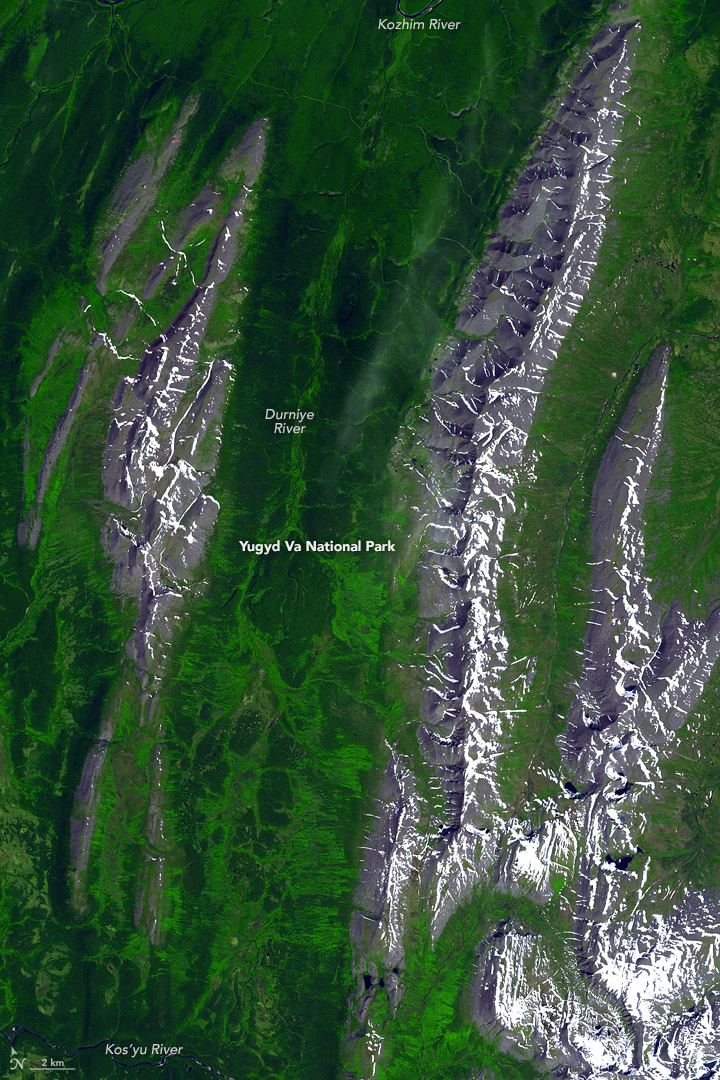 The Ural Mountains – The Advanced Spaceborne Thermal Emission and Reflection Radiometer (ASTER) captured images of the Ural Mountains.
---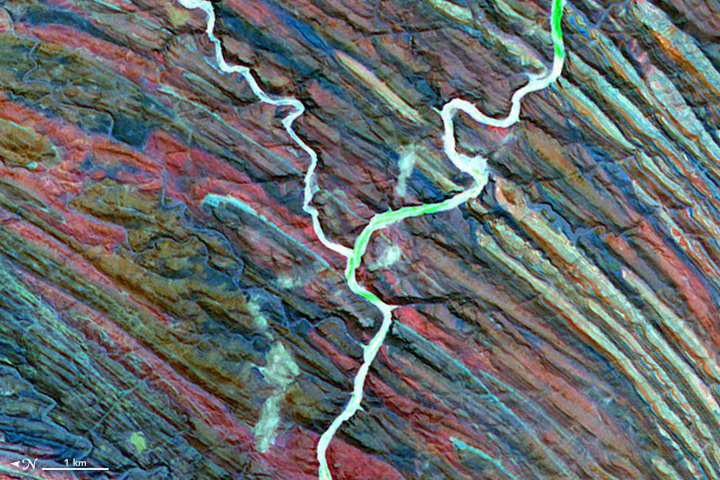 Letter Y: Ugab River, Namibia –
The Ugab River looks like a "Y" in the Earth Observatories feature, Reading the ABCs from Space. ASTER on NASA's Terra satellite captured this false-colored image of the Ugab River running through what appears to be a field of yardangs in northern Namibia.
---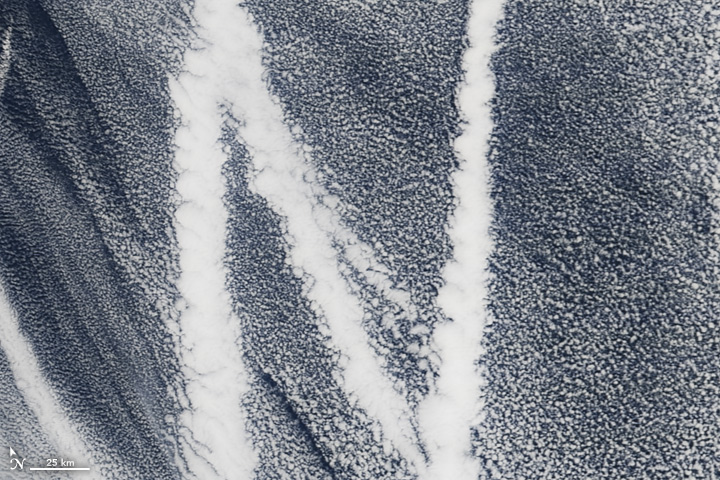 Letter N for the New Year –
Shiptracks in the atmosphere are visible in this image from NASA's Terra satellite's Moderate Imaging Spectroradiometer (MODIS) as part of the new feature, Reading the ABCs from Space from NASA's Earth Observatory. N is for New Year was the final Image of the Day for 2015.