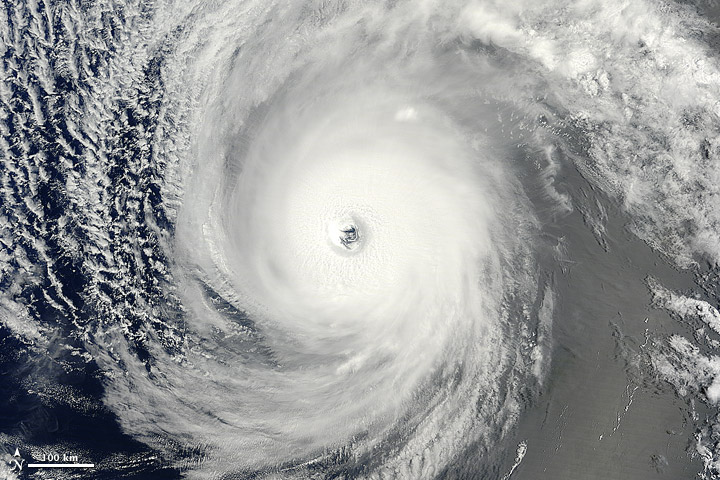 In early August 2014, not one but two hurricanes were headed for the Hawaiian Islands. Storms arriving from the east are a relative rarity, and landfalling storms are also pretty infrequent.
The Moderate Resolution Imaging Spectroradiometer (MODIS) on NASA's Terra satellite captured this natural-color image of Hurricane Iselle over the Pacific Ocean at 10:40 a.m. Hawaiian time (1940 Universal Time) on August 4, 2014. Shortly after the image was acquired, the U.S. Joint Typhoon Warning Center reported that Iselle was a category 4 hurricane with sustained winds at 120 knots (140 miles or 220 kilometers per hour) and centered at 16.10° north latitude, 137.40° west longitude. Read more
NASA image by Jeff Schmaltz, LANCE/EOSDIS Rapid Response. Caption by Mike Carlowicz.