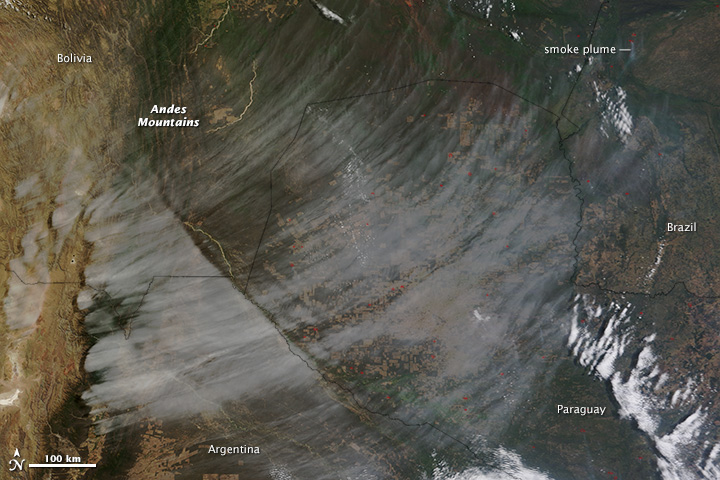 The view shown in this image is rare: a high bank of cirrus clouds sweeps east from the Andes Mountains of South America in otherwise clear skies. Under normal circumstances, other clouds would dominate the scene.
The Moderate Resolution Imaging Spectroradiometer (MODIS) on NASA's Terra satellite acquired the image on September 20, 2013, when strong upper level winds were blowing east across South America. Read more
NASA image courtesy Jeff Schmaltz, LANCE/EOSDIS MODIS Rapid Response Team at NASA GSFC. Caption by Holli Riebeek with interpretation by Kerry Meyer.