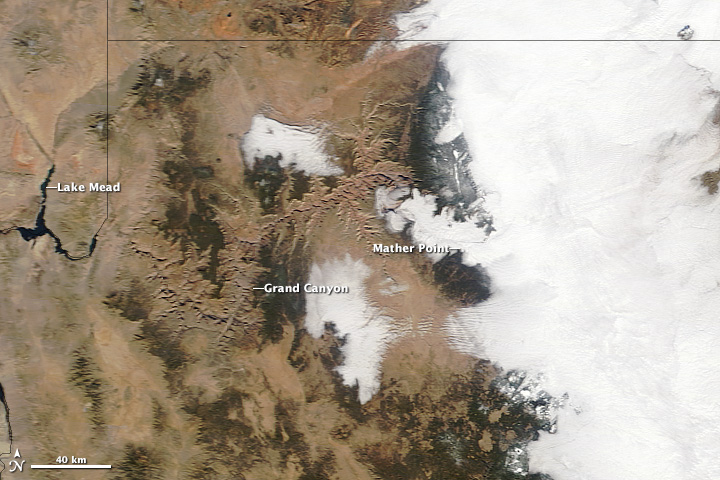 NASA
The Grand Canyon stuns visitors with breathtaking views every day. Between November 29 and December 2, 2013, it stunned visitors even more by not being visible. A rare meteorological event filled the canyon with an ocean of clouds. Such events are so rare that National Park Service rangers-who see the canyon every day-wait for years to see the ground-hugging fog.
The 2013 fog event was unusual because of its extent, as shown in the second image, captured by the Moderate Resolution Imaging Spectroradiometer (MODIS) on NASA's Terra satellite. Read more
MODIS image courtesy Jeff Schmaltz LANCE/EOSDIS MODIS Rapid Response Team, GSFC. Mather Point photograph courtesy Grand Canyon National Park. GOES images courtesy NOAA-NASA GOES Project. NASA Earth Observatory animation by Robert Simmon. Caption by Holli Riebeek.