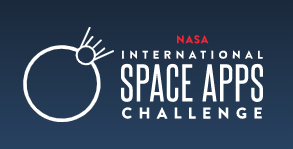 Interested in joining the 2019 NASA Space Apps Challenge? Are you interested in helping better understand how to track air quality around the world using NASA data?
You can. Space Apps is an international hackathon for coders, scientists, designers, storytellers, makers, builders, technologists, and others in cities around the world, where teams engage with NASA's free and open data to address real-world problems on Earth and in space. Space Apps will take place on October 18‑20,2019.
Terra is supplying useful data from MISR and MODIS for one challenge: The Surface-to-Air Quality Mission. The challenge is to integrate NASA data, ground-based air quality data, and citizen science data to create an air quality surface that displays the most accurate data for a location and time. Create algorithms that select or weight the best data from several sources for a specific time and location, and display that information.
Air pollution is associated with almost 5 million annual deaths worldwide as and costs the global economy $225 billion in lost labor income and $5 trillion in welfare losses annually. However, in most of the world, reliable, real-time air quality data are not available. This leaves people lacking understanding of the air they breathe, that could potentially have harmful effects.
Read more about the background of the challenge, potential considerations, and explore resources, including Terra data, and help solve a real-world problem using real NASA data. Sign up and good luck!
Registration link: https://2019.spaceappschallenge.org/auth/signup/